২ ঘণ্টার ফ্রি ওয়েবক্লাসে/ মাস্টারক্লাসে শিখুন "অনলাইন বিজনেসে সেল বৃদ্ধির সঠিক ফর্মুলা
Featuring Mojtahidul Islam
Founder & CEO, Online Tech Academy
This exclusive course & blueprint by Siddharth Rajsekar has helped create 66 Crorepatis and 200+ six-figure earners by helping them digitise their knowledge. He's on a mission to redefine the education & employment system by creating a new breed of digital leaders. Get access now!
ফ্রি ওয়েবনারে জয়েন করতে নিচের ফর্ম পূরন করুন
What You Will Learn Inside This Course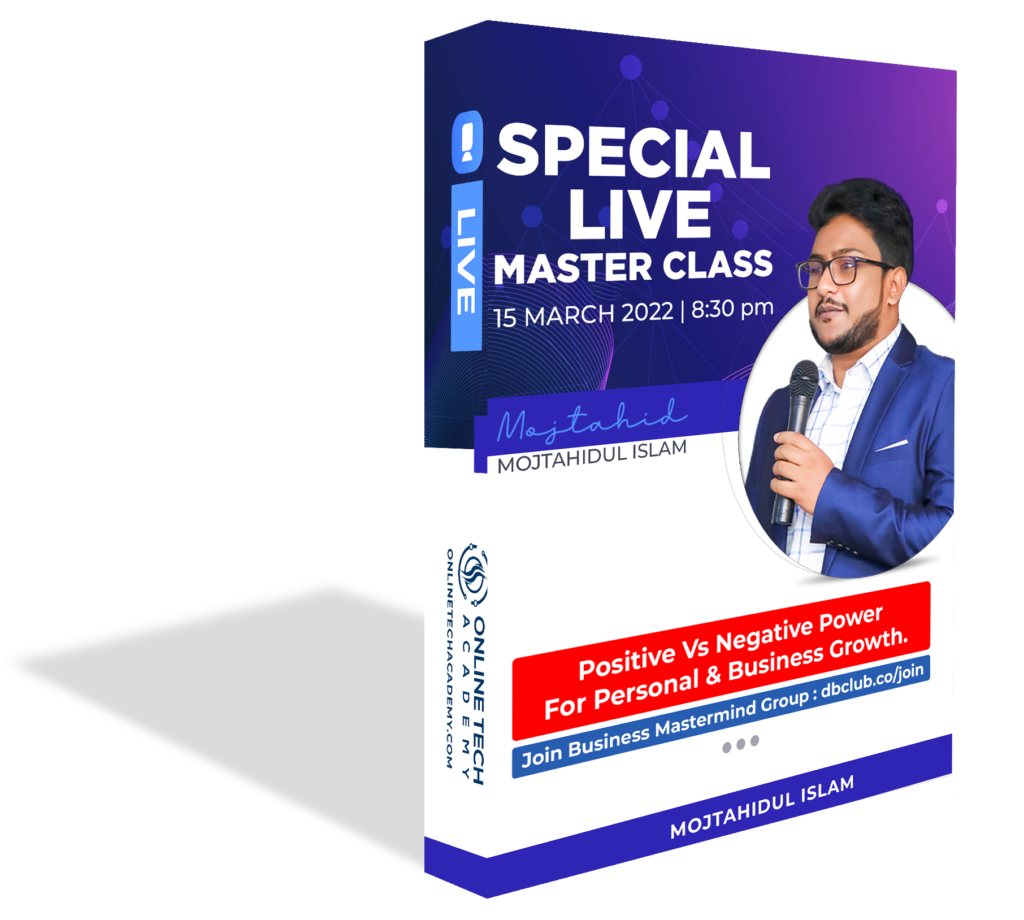 Once you complete the transaction, you will get instant access to all the modules and you can complete this entire course in one sitting.
আমাদের সাথে থেকে যারা আজ সফল উদ্যোক্তা
While it's easy to just download the blueprint and try to figure things out, it's important for you understand the CONCEPTS, SECRETS and the JOURNEY on a deeper level to achieve success. Get the Digital Coach Blueprint Course to deep dive into creating your strategy,

© 2023 Online Tech Academy. All Rights Reserved.